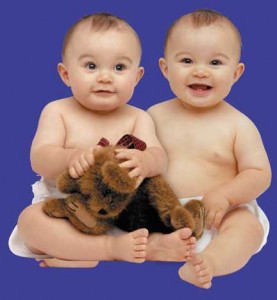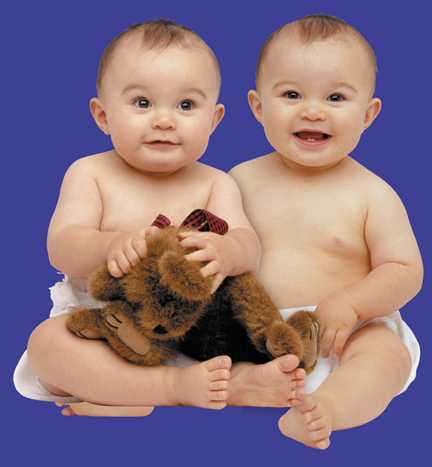 Raising twins can be a little demanding. Compared to normal parents with normal kids, having twins means you have to do a double take on everything. As you get through the regime, you can make a lot of adjustments and improvise on your ways to do what must be done in less time and be more productive.
There is no complaining here, being a parent is the epitome of human existence but being a parent of two kids at the same time, places me where? At first, being a parent of two kids with same demands and woes can be gruesome. It means you have to spend money twice, do the washing twice, the bathing twice and the food preparation twice. When you get the hang of thing, as every parent usually does, you get to have fun with the experience.
Looking at the brighter side of it, there are perks of having twins. Despite the demands of raising twins, having two means you get to enjoy things double. Here are the things I like about being a mother of twins.
1. I get to raise my shopping budget without worrying whether I am spending too much
Aside from having the chance to show off my twins in the mall which is a sure way to make me a superstar mom, I also get the best deals. Buy one take one is a major eye catcher for me. I can stock loads of diapers and not worry whether it is too much. Aside from the fact that I am spending for my kids and not for myself, there is no complaining here. I like buying things for the twins and spending for shopping even if I don't really get to wear and use what I bought.
I just don't think shopping would be a breeze when you have paternal twins. Twins with different gender can cause shopping to be a little too much.
2. When you have twins, you don't need to worry about entertaining them
My twins entertain each other. They don't need me to play with them, they don't need another playmate, they are just happy as they are. You can just leave them as they are and do your chores, wait till its feeding time or time to change diapers then they are good to go again. You just have to worry about tantrums. Although by experience, when the one cries the other tries to sing a duet with the crying gal and it can be a handful.
3. Too much love compensates for all the hard work
When you see your kids smile, it just warms your heart right? How much more if you see two kids smiling at you? Just like silently thanking you for the love and affection you have shown them. It makes you even prouder to see them in their first step or the first time they say "Mama". Everything they do just makes you happy and not to mention its double.
Having twins can be a handful, but when you look at the joy it brings, it is as if nothing can compensate for the joy and love. Being a parent to twins either identical or paternal twins is something that you can be very proud of.